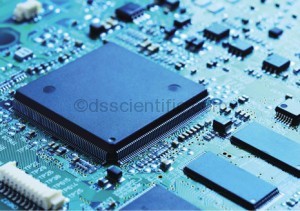 Company Bio
— DSSCIENTIFIC
Comments Off

on Company Bio
412
Doc Stephens Medical Information Technology/Professional Engineering Services Company (Doc Stephens Medical IT/PES Co.) was founded in November of 1998 to design, manufacture and sell electronic devices to the US military and general public. Presently, Doc Stephens Medical IT/PES Co. is concentrating its efforts to produce advanced military electronic assemblies and provide engineering services to the Army, Airforce, Navy and FAA. Future company products include advanced Warfighter Physiologic Monitoring systems (WPMS), Human Mental Stress Detection Systems (HMSDS) and Infrared Remote Imaging Systems (IRIS). These new systems will be built-in and be on board each and every soldier as part of their standard military fatigue apparel. These systems will provide up to date status on the mental and physical health of each soldier to screen out those that become ill, wounded, in remote danger of military hazards as well as those who are at high risk of developing post traumatic stress disorder (PTSD). As a result of the planned business success, Doc Stephens Medical IT/PES Co. will branch out into the commercial market with the production of its patented infant comfort shirt, a vital monitoring system embedded in clothing for new born infants until age 2.
Company founder, Doctor David L. Stephens first began his business operations in 1988 after graduating for medical school by engaging in advanced medical solid state electronics and development. One of the company's first high tech projects was tying together molecular nanotechnology applications to cellular biology to create new innovative electronic devices such as programmable interstitial particles and human anatomically featured artificial limb systems. In the late 1990's Doctor Stephens financed his business operations by marketing durable medical equipment such as motorized wheelchairs, electronic hospital beds, alternating pressure mattresses and lymph edema pumps to home bound patients suffering from various medical illnesses and disease. Doc Stephens Medical IT/PES Co. is now in position to fulfill its mission by bidding military contracts that require engineering related design service for design-build projects, procurement and manufacturing of already designed projects, studies and engineering consultant services related to electronic projects that are offered separately or as a bundle of services under a single contract or subcontractor.
MISSION STATEMENT
Our Mission at Doc Stephens Medical IT/PES Co. is to design, develop and manufacture very high tech 21st century military and medical electronic monitoring systems for the US Department of Defense, NASA, FAA and various commercial aerospace and medical healthcare industries.
CEO BACKGROUND SUMMARY
Doctor David Stephens was born in Los Angeles, California where he began his innovative career at the age of 5 experimenting with passive and active electronic components in his father's lab. After growing up and graduating from Pacific Palisades High School, in Los Angeles, California, David attended Tuskegee University where he received his Bachelors of Science degree with Highest Honors in Pre-Med Biology.
In 1979, David was accepted to Michigan State University, where he began his studies in both the college of human medicine and the college of electrical engineering.
In the summer of 1982, David was offered a manufacturing engineering position at a Department of Defense Subcontractor in Southern California; while working he continued his education in college as a fulltime student while achieving his degrees in 1991. David received his Doctor of Medicine from the American University in London, England in 1988, and a Bachelors of Science in Electrical Engineering from the California State University at Los Angeles in 1991.
After graduating from Medical School in 1988, Doctor Stephens continued to pursue his engineering ambitions at Rockwell International Space Systems Division in Downey, California and BESAFA, Inc. where he earned the title of Senior Project Engineer and Engineering Operations Manager, respectively. While working, Doctor Stephens was afforded the opportunity to establish administrative procedures pertaining to contracts, purchasing, bidding, marketing, sales, quality control and accounting. In design functions, Doctor Stephens was top among his colleagues in his ability to design and test Engineering Systems. Doctor Stephens is also skilled in techniques necessary to assemble manufactured products when needed.
In 1990, as a result of his dynamic career, Doctor Stephens was promoted to Senior Project Engineer responsible for the definition, approval and implementation of NASA directed changes to the Space Shuttle Orbiter on six different subsystems. His ability to perform enabled him to manage projects of propulsion, power, mechanical, hydraulics, ground support and environment control life support all at the same time.
In November of 1998, Doctor Stephens founded Doc Stephens Medical Supply and until present has been providing medical equipment and services to the public. At that time, Doctor Stephens began preparing plans to launch Doc Stephens Medical IT/PES Co. into an OEM/EMS company in the near future.
DS SCIENTIFIC KEY PERSONNEL
DS Scientific is proud to announce one of its key personnel assets. This individual is COO Norair Muradian who has been employed at Doc Stephens Medical Information Technology/ Professional Engineering Co (DSMIT) since its founding as a research scientist. DSMIT is the parent company of DS Scientific. Norair functioned at DSMIT as a lead engineer and scientist specializing in Solid State Physics, Optics, and Electrical Engineering.
Formally educated, Norair received both his Bachelor of Science and Master of Science degrees in Physics from California State University, Los Angeles. He then entered the UCLA school of Engineering and received a Master's of Science degree in Electrical Engineering with minors in quantum electronics and photonics.
First employed by the Micro-Devices Laboratory (MDL) at Jet Propulsion Laboratory in Pasadena California performing research on a number of MEM's based sensors from photonic to transducer based. He was instrumental in developing, processing, and characterizing electron tunneling accelerometers for acoustic imaging applications. As a research engineer at UCLA Norair developed the fiber optic sensors lab, CMOS processing lab, and performed research in MEM's based antennas and fiber optic high Q resonators. In the TRW commercial semiconductor (III-V Material) fabrication facility he developed the automated process capability for their photo-lithography and developer semiconductor processing lines. His knowledge expertise was a key in pioneering the way for TRW's commercial wire-less and high speed devices to be cost competitive and perform superior to its competition making TRW a world leader in the III-V commercial industry.
Norair was later recruited by a start up engineering firm Cognet which developed high speed fiber optic CMOS based circuits such as TIA's, limiting amplifiers, and laser drivers. There he was employed as a validation engineering characterizing the circuits, designing high speed PCB's, and developing RF validation test stations. As the company grew, Norair was responsible for many critical engineering tasks from reviewing design tape outs to performing PCM characterization. As the company continued to grow, a year later, Cognet was acquired by Intel and incorporated in the company's newly founded optics division which integrated Cognets products with their newly acquired expertise in electronic optical systems. There, Norair performed research on wireless 802.11 product line and in the Centrino laptop computer to bring the products to market.
As a result of Norair's educational background and work experiences he was employed as a product engineer at Semtech, a mobile power management company. There he was successful in improving the yield on several critical products allowing the company to produce a profit for the power management organization. Following, he was then offered employment as a senior member of a technical staff for Rockwell Scientific and Imaging Corporation. He worked in the field of infrared and visible imaging which offered a opportunity to cross utilize his physics and electrical engineering back ground. He was successful in bringing the ASIC and many large format arrays to market. The wide range of experiences and knowledge (from semiconductor processing, packaging, and system design) allowed me to develop and debug complex and mission critical microelectronics and semiconductor assemblies for the imaging group. The actions and decisions had a highly positive impact on the organization by creating new business opportunities through mission critical successes, technology break troughs, and improvements in the test processes and methods. He later used the skills at Forza Silicon as a senior product engineer. These experiences allowed him to further debug and bring several products to market for the imaging organization.
With Mr. Muradian's expertise at hand, in the near future DS Scientific expects to evolve itself as a world leader in OEM/EMS when it comes to remote IR Camera sensing and imaging in both the Aerospace and Defense industry as well as the medical diagnostic and imaging industry.